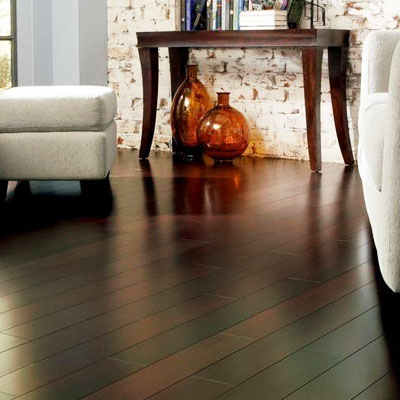 Are you considering hardwood flooring for your home? Maybe you've always loved the look of hardwoods, but now that you're actually putting in floors, you're not really sure what to put in. Maybe some people have told you to try one type of flooring and others have told you to try another. While the ultimate decision is up to you, there are pros and cons to hardwood flooring. Here's what you should think about if you're considering installing these.
Hardwood flooring has many pros going for it. One of the biggest of these is that it is spectacularly beautiful. No matter what type of wood you put in, you'll probably be able to tell that it's real. That's because hardwood floors just have a certain glow around them. Depending on the type of wood you install, your floors could also add value to your home. If you're looking at selling soon, or you know that you won't put new floors in again before you sell, you may want to consider installing hardwood.
Hardwood flooring is also great because it's easy to repair. While some people say that a negative of hardwood flooring is that it's easier to scratch and shows more wear and tear than other types, it's also much easier to repair than these types. Because the floor is solid wood, all you need to do is sand out any imperfections and have your floors refinished. In fact, there are professionals who specialize in doing this so you don't have to do it by yourself. For most other types of flooring, you usually have to replace the floor or whole sections of the floor in order to remove imperfections.
Hardwood flooring tends to be more expensive per square foot than other types of floor. However, this is not always true. If you buy from a liquidator or wait until a good sale on your floors, you can get hardwood floors for a similar cost as you would some other types of flooring. This is particularly true if you don't mind so much the type of wood that you're putting down.
Because hardwood floor can add to the value of your home, while most other types of flooring do not, some of the cost of installing the hardwood floor may be something that you can get back when you sell your home. This is something to take into consideration. If you can afford it, hardwood flooring is a better investment than other types.
In the end, you want to choose the type of flooring that's best for you and your family. If you have small children or a lot of pets, hardwood flooring may not be the best option for you right now. In fact, you may want to install some other type of flooring and plan to install hardwood once your children are older or out of the house.
There's no right or wrong answer to what type of flooring you should install in your home. You need to install something that you will like, and something that will work for you.